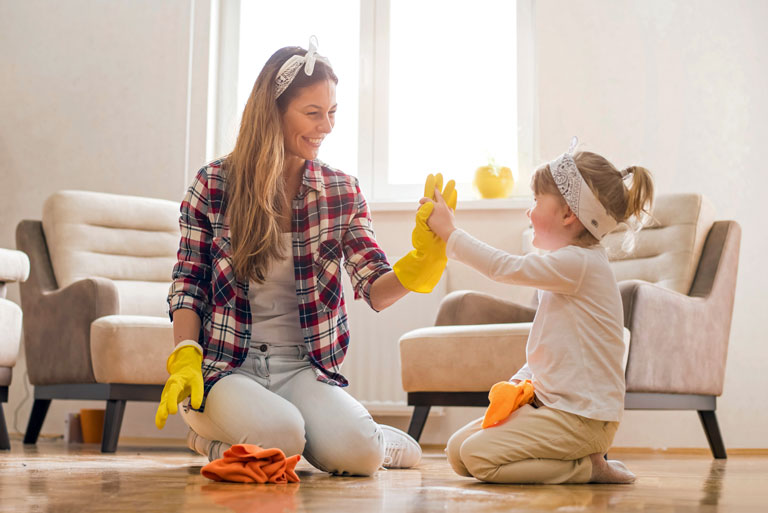 Nothing feels better after a long, cold winter than opening your home's windows and letting the spring breeze freshen up your home. That's probably why spring also comes with a desire to prepare for busy days ahead, when cleaning can take a back seat to summer fun.
One of the best ways to improve the longevity of our floors is to spend some energy focusing on spring-cleaning to remove all the grit, salt and debris tracked in during the winter. Here are a few ways to make sure different kinds of flooring are cleaned for long-term durability.
Carpet
Whether your carpet is wall-to-wall or area rugs, finding the right cleaning method is important to maintain their beauty. Use tested and recommended chemicals when deep cleaning to avoid discoloration. Start with regular vacuuming and stain treatments as needed. When the need arises for steam cleaning, consult the manufacturer's recommendations for the best way to clean your carpet. Getting professionals to do the work might be a little more expensive, but they also do all the work. It may be worth more money to avoid moving and replacing furniture.
For area rugs, look for services that specialize in treating rugs made from a variety of materials. This way you can ensure that your finest rugs don't experience shrinking or discoloration of their threads.
Vinyl
Vinyl flooring can be a fantastic choice for busy homes with a lot of traffic on their floors. Easy to clean daily with a simple mop, it is still possible for vinyl floors to become dingy over time. To keep this from happening, use products recommended by your floor's manufacturer to reduce dirt build up. Make sure you also routinely clean less traffic areas so the floor's color stays consistent everywhere.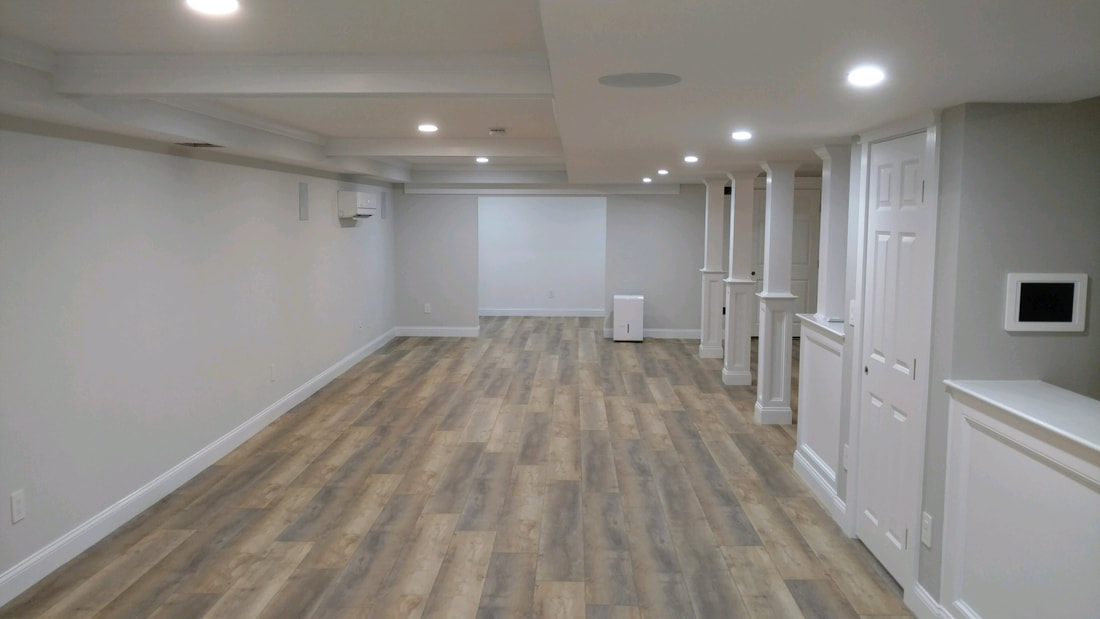 Laminate
Laminate flooring combines cleaning ease of vinyl with better durability and the beauty of many different looks. Routine cleaning is also important, but so too is proper vacuuming to remove any dust and dirt from between the planks of laminate flooring. After a gentle vacuum, a damp mop or dust mop treated with manufacturers approved products will have them looking new. For spot cleaning, just wipe with a damp cloth and allow to air dry.
Hardwood
Hardwood floors have remained a mainstay for reliable floors for centuries. To spring-clean them, try going room by room, removing furniture and area rugs (a great time to send them for cleaning), and begin with sweeping the room, with special attention paid to the corners and nooks. Follow up with vacuuming to pick up any residual dirt. Using a damp cloth, spot cleaning any dirty or sticky areas. Finally, clean using a simple solution of one cup of white vinegar with one gallon of hot water. Put the mixture into a spray bottle with a fine mist setting and begin cleaning in the farthest corner. Lightly spritz the solution onto a four-by-four-foot area and use a microfiber mop head to mop the area and wipe away any dirt on the floor. If your mop head is really dirty after cleaning this area, switch to a new mop head and repeat the process with a little less vinegar water solution. When the mop head comes away looking clean, you can repeat the process on a new area. Check out dollar stores to find microfiber mop heads, so you can always have plenty on hand. Throw them into the washer when you're done for use again and again.
Do You Need New Flooring? S & R Carpet & Floors has the Expertise to Help You!
Chances are, whatever kind of flooring you have in your home, you expect it to last a long time. At S&R Carpet and Floors, we specialize in helping you choose the right product that will stand up to your busy life and be enjoyed for years to come. Contact us today to learn more about flooring options and how to choose the right one for your home.