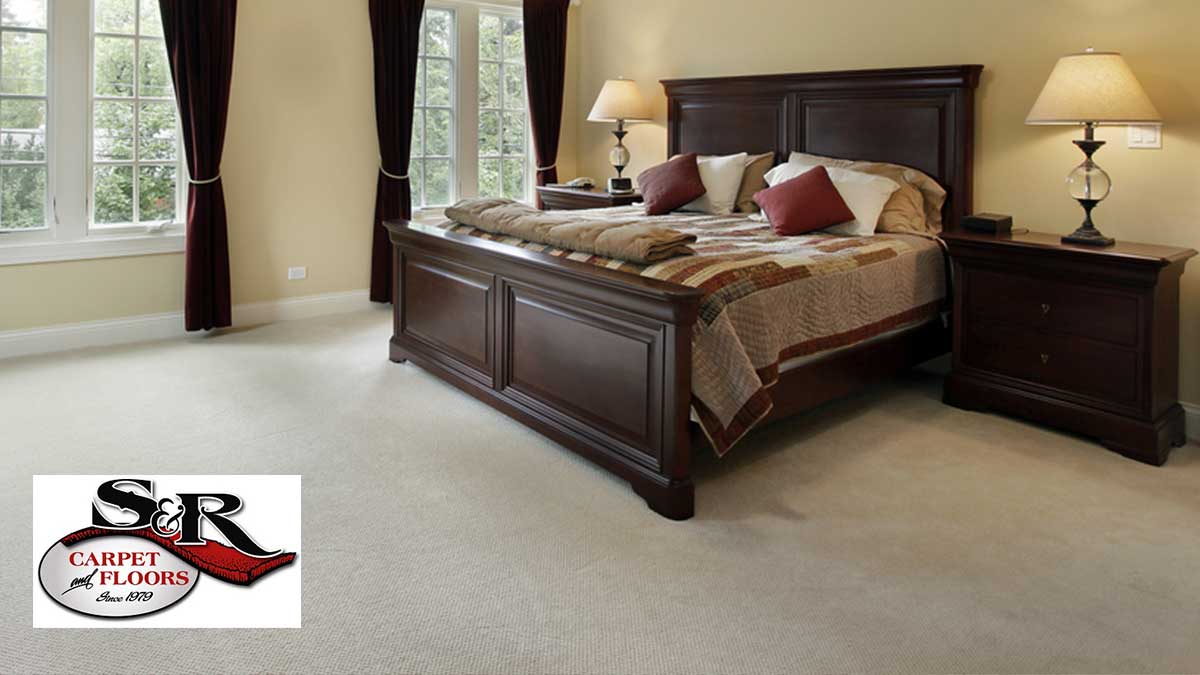 Squeaky floors happen from time to time – and it's often due to construction issues.
Will carpet installers fix squeaky floors?
Absolutely, but you have to know what's causing the sound.
What are Squeaky Floors?
Squeaky floors are often because of what sits under your carpet. Below the carpet and the padding is what's known as the subfloor.
This is almost always plywood, but it can also be particle board or OSB board.
The subfloor rests on top of the joists that make up your floor, and these are fastened with either nails or screws.
Additionally, there may be moisture in the wood, which is also causing a squeaking because of the way the wood has expanded.
Every time you walk across a certain area of your flooring, you might hear a squeak.
It's not coming from the carpet or the padding. However, certain types of padding (the thicker the better) can actually help to quiet a squeaky floor.
Changing the carpeting will certainly help – but it comes down to fixing the subfloor.
If you had anything to do with the construction of your home, you may be able to identify the problem even before the carpet is pulled up.
The squeaking may become a bigger and bigger problem over time. You may notice that there's only one spot on the flooring.
That could grow to another area and another area.
It may even get so loud that you can no longer tip-toe through a certain part of the house without waking everyone up.
Squeaky floors are usually due to subfloor issues, not foundational issues, so there's no need to panic.
What Causes Squeaky Floors Under Carpet?
Squeaky floors happen for a number of reasons.
We'll go over some of the most common so you can determine what might have happened.
If the joists aren't level or the nails/screws are loose, it can lead to squeaking.
Essentially, it's the nail or screw squeaking against the hole in the wood.
Screws should always be used over nails to help prevent this squeaking sound.
Unfortunately, many construction crews will use nail guns to connect the subfloor to the joists.
It's cheap and easy. Once the nail decides to start lifting up, it will create a squeak each time you step because the wood is being pushed back down against the nail.
Now, poor installation of the subfloor isn't the only cause of squeaky floors.
Weather can also play a role in the way in which your floor is aligned. If you live in a humid area, your carpets may become moist – and this can cause the dry wood to create gaps.
While it's always best to address these issues immediately, you can also use a humidifier to help counteract the effects of the weather.
Beyond humidity is also the temperature. When wood is exposed to extreme cold, it can shrink. In the warmer weather, it will expand.
This causes the wood to either rub together or create gaps – both of which can generate squeaky noises in the right conditions.
Depending on what is causing the squeaky flooring, it can be as simple as using screws to make sure that the subfloor is properly affixed to the joists.
In other instances, it may be necessary to put shims into the gaps, use floorboard lubricants, and even use construction adhesive when there are long gaps.
If there is warping along the joists, it may even be necessary to add wood to the joist to ensure that no further warping occurs.
Most of the time, it's easy to figure out why you have the squeaking and establish the best way to fix it.
The important thing is to make sure that it is addressed when you decide to have a new carpet installed.
Read more about different flooring problems here.
Can Carpet Installers Fix This Problem?
You have to address the problem of the squeaky floors when you're getting new carpeting installed.
Will carpet installers fix squeaky floors? It depends. Most professional installers will take the time to inspect the subfloor.
If it's a simple fix, they'll take care of it before installing the carpeting. Often, it's a matter of them using a few screws on the subfloor to make sure that they're properly affixed to the joints.
When the subfloor is properly affixed, you won't hear any squeaking.
And considering that screws are much harder to get unscrewed than nails, you likely won't hear any future issues.
If there's a bigger reason for the squeak, such as damaged wood or subpar floor joints, your floor installers can tell you what needs to happen – and recommendations can even be made so you know who to call.
Once the squeak is addressed properly, the carpet installation can commence.
Ideally, you should walk over the flooring before the carpet installation is set to take place.
Identify where the floor squeaks so that you can point it out to the installation team. This way, they'll know where the problem is coming from.
Then, when they inspect the subfloor, they can look for other areas that may be problematic in time.
Choosing the right padding for the carpet will make a big impact on future squeaky sounds, too.
You want a carpet that is thick enough and absorbent enough that you won't have to worry about water or any other spills reaching the wood below.
If the wood gets too wet, you will end up with dry wood that will create significant gaps over time.
Identify the kinds of activities that you will be doing so that we can recommend the right padding.
It will withstand more wear and tear and keep your subfloor protected.
Additionally, thick enough padding can help to muffle any squeaks that do develop over time.
Contact Us Today for New Carpet
Discover all of the benefits that new carpet can have in your home, including offering a vibrant new aesthetic.
Call us at S&R Carpet and Floors today to schedule a free estimate.
We can install new carpeting and get rid of the squeaky floors you've been living with, so reach out today!