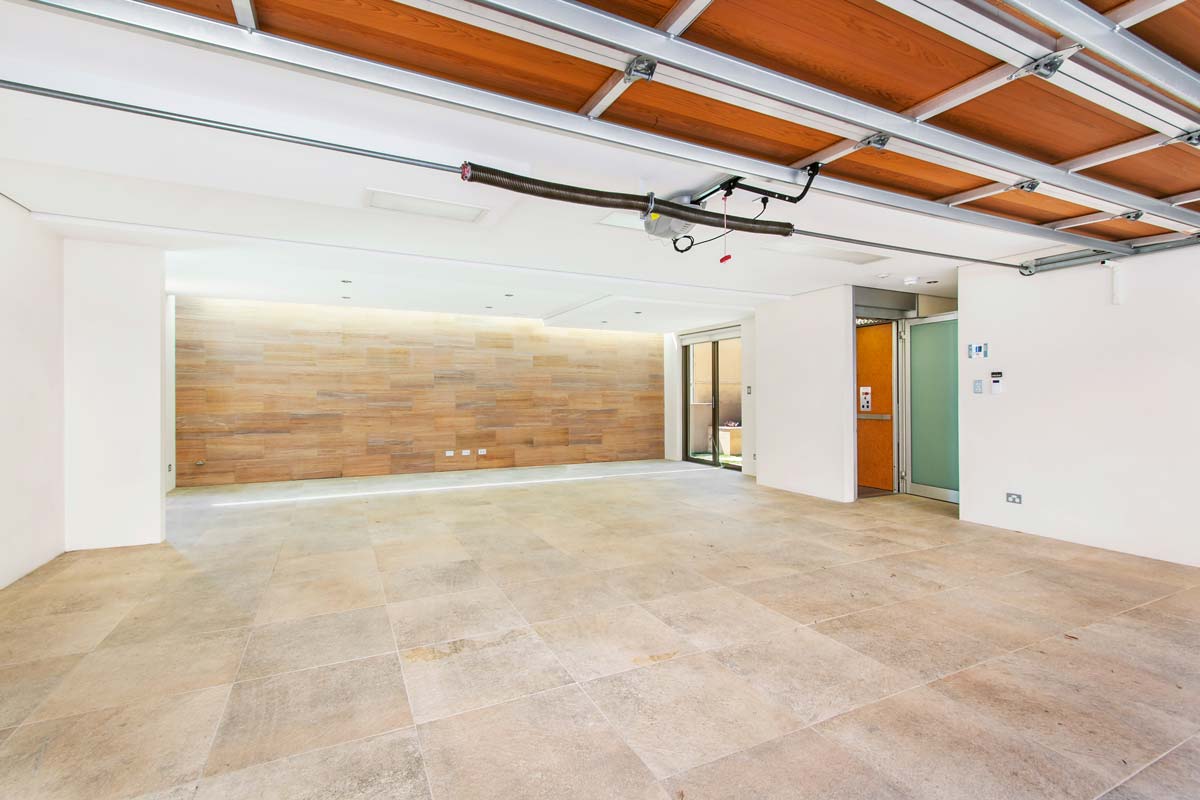 Is the process of installing porcelain tile on your garage floor? Looking for an experienced carpet and flooring contractor to help out?
Fortunately, this process does not have to be as challenging as it may seem.
The more that a client knows about the why, the easier it becomes to learn more about the how.
For starters, installing porcelain on a garage floor is a great way of ensuring long-term durability.
Porcelain is an incredibly durable material, and it is also weather-resistant, which is a major key for those who want to avoid any issues when or if their garage door is left open.
Porcelain is also resistant to slips, stains, and fades.
This makes it the perfect choice for any at-home handyman that appreciates having a quality surface to work on.
The maximum grip that porcelain provides is an absolute godsend in this regard.
Best of all, porcelain garage floor tiles do not require a sizable amount of maintenance.
The unblemished finish will remain beautiful over the entirety of its lifespan.
This is attributed to the low level of porosity. These floors cannot and will not retain moisture.
This means that they do not ever need to be sealed. In order to keep these floors in peak condition, an annual jet wash is the best choice.
Colder climates can also benefit from garage floor tiles, as they do not absorb water and there is no freezing to speak of.
However, those who do not have heated garages will need to use a thin-set and a latex additive.
This makes it easier for the garage floor to withstand the typical freeze and thaw cycles.
Using a grout that does not require a sealer is also well recommended. This prevents melting snow from having a chance to seep in.
The Characteristics of Porcelain Tile
Of course, porcelain tile has a number of characteristics that make it the perfect choice for any garage floor.
Porcelain tiles are very easy to install, making the process very simple.
These tiles are also much better than looking at a typical concrete floor.
The aesthetic appeal is off the charts. Porcelain tiles are hard, resistant to slips, and incredibly durable.
There is no reason to sacrifice beauty for functionality when it comes to this form of tiling.
Don't allow the name to fool you. These tiles are very hard to break, scratch, or even chip. Moisture, stains, oil, and road salts are no problem, either.
That's why porcelain is so commonly chosen for all garage-related projects.
There is a common misconception that these tiles will not hold up in colder climates, but this is not the case at all.
When it comes to tiles that are stain-resistant and durable, porcelain is hard to match.
The size and color scheme do not have to be a major consideration that takes all sorts of time and effort, either.
With porcelain, the hardest part of all will be narrowing down all of the potential options.
The wide range of choices ensures that all garages can be taken care of in as timely a manner as possible.
The low absorption rate that porcelain tile has to offer can also be attributed to its very high level of density.
Since porcelain tiles are colored throughout, there is little to no chance of ever having to deal with visible damages.
If other tiles are chipped, it is easier to tell because a different color exists beneath the glaze.
With porcelain tile, that is not a concern that will ever have to be addressed.
Is Porcelain Tile the Best Option for My Garage?
While all of the aforementioned traits are well and good, there are many who will find themselves wondering if porcelain tile is the best option for their garage.
The breakage question is the most common in these instances.
Since porcelain is associated with the concept of breaking easily, this can be a hard misconception to get past.
In reality, this is not a concern that should ever arise.
As long as professional installers handle the process properly, steering clear of air pockets and voids along the way, there should be no issues from a durability standpoint.
The durability that is offered by porcelain also makes it a great choice and that's why so many professional garages utilize these materials.
How Much Weight Can Porcelain Tile Hold? 
According to the experts, the break strength of this tile should be at least 250 pounds, as long as the installer is remaining in lockstep with industry requirements.
While there are a number of myths that need to be dispelled when it comes to the usage of porcelain tile for a garage floor, the idea that it cannot hold the proper amount of weight is particularly false.
Meanwhile, there are other concerns about durability that are sure to arise when it comes time to decide on a proper tiling scheme for the garage.
Welding-related damages are another common issue, and this is one of the few problems that can actually cause long-term damage to the floor.
Be sure to use a welding blanket to avoid any long-term damages.
Contact us today to install your garage flooring.