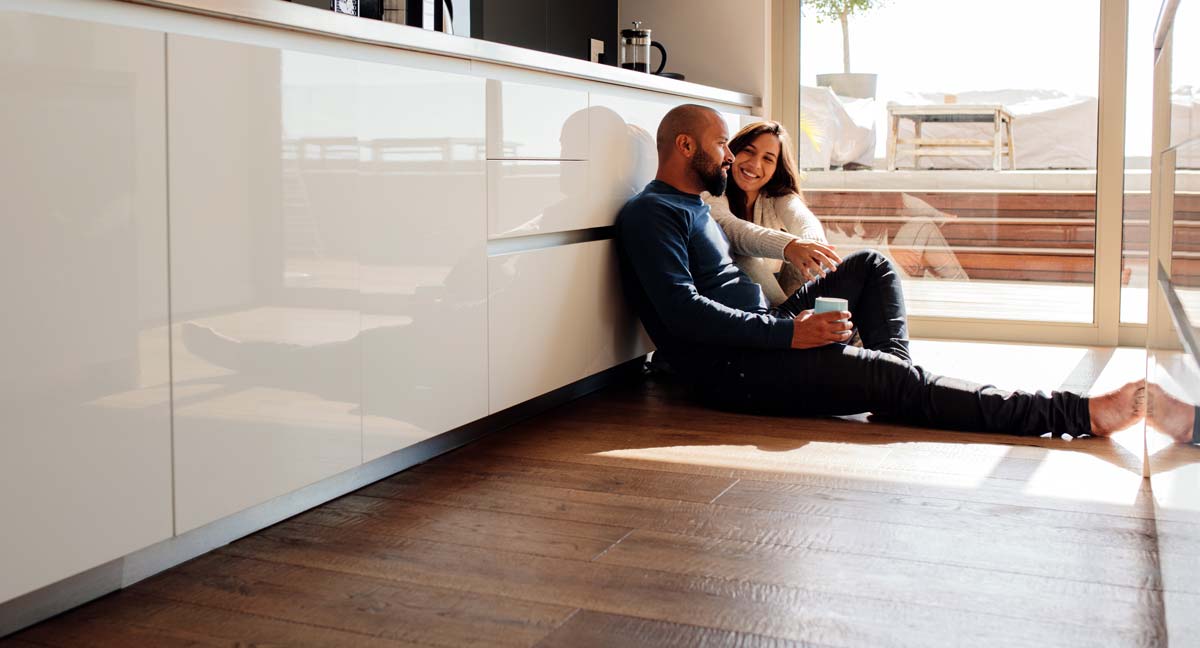 Renovating or adding new flooring can be a great way to transform a home or room, and it doesn't take that much work to make happen. However, because there is so much choice involved, many folks find themselves suddenly overwhelmed by the process and tend to step back, hesitating to follow through because of information overload. There's an easy way around this challenge, and we provide it in this guide on how to choose a flooring that works for your home and you the easy way. 
Information isn't something to be afraid of. In fact, the more you know about flooring choices and what's involved, the better a decision you're going to make for your specific situation. Upgrading floors not only improves your home dramatically, it also helps correct some standard approaches that builders might have been fine with but don't represent the home you really want to live in and have as your own. Changing out floors can:
Boost your home value

Improve your home insulation and reduces its utility costs

Simplify caring for your floors

Improve your internal home air quality

Remove environmental hazards
And, most importantly, your choice in flooring will be specific to how you want to live, not a generic building model.
Planning and Budgeting
Yes, planning is where dreams are made, and this step is where dreams either become reality or get shelved. During this step, you will need to go through all the hard details that are needed for the project to work. These include:
Location limitations

Flooring intended use

Expected traffic

Accident and stain risk

Moisture presence

The impact of children and pets

Noise

Energy-efficient expectations

Design and style with the rest of the home

Cost versus Budget
Each of these criteria should be resolved completely before moving forward. Any one of them can make a flooring project stop in its tracks or become a waste of time if not fully addressed and thought out. For example, luxury carpeting might be a wonderful look, but if it's going in an area with a lot of moisture, the choice will produce dry rot. Alternatively, the price point may be too high for one's budget, making it also impractical as the cost will never be met and paid for in full.
Some of the criteria can be ignored, not all of them are black and white, do or die. For instance, a floor that can't handle high traffic could be used. But one needs to be prepared to replace it far more frequently, ending up paying more over the lifespan that a higher quality choice could handle in one installation only. One has to make a choice in how to balance cost and effectiveness up front versus over 5 and 10 years of life expectancy.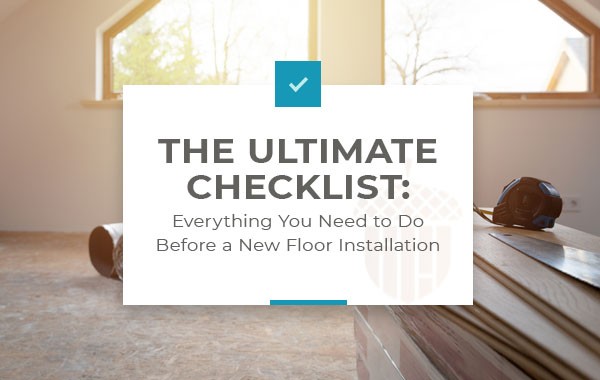 Making the Selection
With planning and budgeting addressed, it's time to make the right selection. The first two phases should have knocked out a good number of alternatives, producing a short list of selections that meet all your criteria and still offer a good option for your home. Now the question is whether the particular selection is actually available through your flooring source and can be effectively installed per your schedule. The best way to make sure this happens it work with a flooring provider who carries a wide selection of product, not just the most popular top five choices. Big box stores tend to seem convenient but are limited in choices. Specialty flooring providers are able to carry and handle far more, as well as being able to meet people's selection lists far better. 
This is also the time to compare pricing for the same selection between different providers. The material will be the same, but the price for product and installation can vary considerably. Pay attention to discounts for larger orders versus smaller as they can save quite a bit in the total project cost. Note that big stores tend to want larger projects as well to make it worth their time. Smaller, specialty can frequently handle smaller jobs far easier and with competitive pricing, as they do more of these jobs with individual residential clients more frequently. 
Install
The process of installation should always be performed by a professional team. Why? While it is potentially cheaper for a do-it-yourself approach, most people trying to install flooring for the first time will make a lot of mistakes and end up spending more as a result or may not be happy with the results. The simple fact is experience makes a huge difference in knowing what not to do as well as how to be efficient with a floor install. That comes with time and practice. 
A professional installation takes care of all the delivery, prep and clean if included, installation, sizing, finishing, and final removal of waste and leftover. The homeowner avoids all the manual work involved and gets a completely changed and improved room when the process is complete. It's well worth the install fee cost and in most cases cost less than a first-timer trying to take on the project personally. 
What homeowners can do to make the install process go smoother is to remove and take care of as many of the personal belongings from the room to be treated before the install occurs. This saves time as well as cost that would otherwise be included moving the property with a crew. Removing any sensitive objects, breakable items, clothing and materials from storage furniture and shelving, and removing tables all save time and helps the process go smoother. 
Maintenance After the Install
The job is not done just because the new floor material has been installed. Homeowners need to anticipate and prepare for maintenance. A well-maintained floor will last longer, keep its appeal and appearance longer, and save money pushing replacements out farther. Given the investment in the flooring in the first place, it would be foolish to let it go to waste not applying regular maintenance after the fact. 
Carpets get a lot of traffic and need both vacuuming and regular deeper cleaning to remove trapped dirt. A good deep-clean should happen at least once a year with professional treatment. 
Hardwood flooring tends to be easier to clean daily with sweeping and a light wipe, but scuffing will eventually take a toll. Ideally, the material has a sealant and treatment when first installed which will take a beating for a few years, but a new treatment will be needed after about five years of heavy traffic. 
Tile and stone pieces hold up very well over time, but the grout in between will need a cleaning every three to five years. Otherwise, dirt and stains can get trapped, darkening the grout with obvious color changes.
Consider area rugs for high traffic paths as well. They can save your flooring, increase its longevity, and add more detail and color to your floor as well. Just make sure to vacuum those rugs regularly too. 
Are You Ready to Have New Flooring Installed in Your Space? Contact the Professionals at S & R Carpet & Flooring
If you're ready to have a new floor installed in your home or space, then S & R Carpet & Flooring is the team to call. With five decades of collective experience, professionalism, training and product knowledge, the S & R Carpet & Flooring teams are some of the best to work with in the business, giving you the widest application of product access and knowledge. Call us to find out more, what options are available for your home, and to find out what's possible in terms of new floors for you.