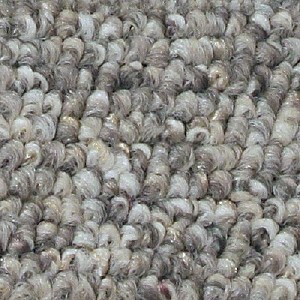 Style Name:
CHART TOPPER II 12′
Color 520 Fossil"
Collection Name:
Queen Commercial
Style Number:
J0131
Product Type:
Broadloom
Dye Method:
90% Solution Dyed 10% Space Dyed
Primary Backing:
Polypropylene
Traffic Rating:
Moderate
---
| Details | U.S. | Metric |
| --- | --- | --- |
| Product Size | 12 | 3.66 m |
| Gauge | 3/16 in | 21 per 10 cm |
| Stitches | 5 per in | 20 per 10 cm |
| Finished Pile Thickness | 0.166 in | 4.22 mm |
| Average Density | 5639 oz/yd³ | |
| Total Thickness | 0.354 in | 8.99 mm |
| Tufted Weight | 26 oz/yd² | 881.5 g/m² |
---
Recommended Installation Methods
Direct Glue, stretch in
---
Performance Testing
Pill: Test Pass
NBS Smoke: Less than 450
Electrostatic Propensity: Less than 3.5 kv
CRI Greenlabel Plus: GLP6878
ADA Compliance: >0.6, meets the recommended static coefficient of friction for ADA walking surfaces and accessible routes
---
Q&A
What is the construction of this carpet?
This carpet is constructed with a blend of 90% Polypropylene and 10% Nylon fibers, which combines durability and softness.
What is Face Weight in carpet terminology?
Face weight refers to the amount of fiber in the carpet per square yard. For this carpet, the face weight is 26 ounces, indicating a dense and substantial pile.
What does Gauge 3/16 mean?
Gauge 3/16 indicates the spacing between the tufting needles during the carpet manufacturing process. It influences the carpet's texture and appearance.
What is the texture of this carpet?
This carpet features a Level Loop texture, which is known for its even surface and durability, making it suitable for high-traffic areas.
What does "Generic" mean in Fiber Feature?
"Generic" in Fiber Feature means that the carpet's fiber material is not a specific brand or patented material. It's made from standard polypropylene and nylon fibers.
What are the Dye Methods used for this carpet?
This carpet uses a combination of Solution Dyed and Yarn Dyed dye methods. This ensures color consistency and resistance to fading or staining.
Where is this carpet made?
This carpet is proudly made in the United States.
What is the Pile Height of this carpet?
The pile height of this carpet is 0.166 inches, providing a relatively low-profile and smooth surface.
What is the width of this carpet?
This carpet is available in a 12-foot width.
Is there a pattern repeat in this carpet?
No, this carpet does not have a specific pattern repeat, which means it has a uniform and consistent appearance.
How durable is this carpet?
This carpet is known for its excellent durability and is suitable for all traffic levels, including high-traffic areas.
Is this carpet FHA Rated?
Yes, this carpet is FHA Rated, indicating it meets the Federal Housing Administration's standards for quality and durability.
Is this carpet environmentally friendly?
Yes, it is considered sustainable as it is CRI Green Label Plus certified, meaning it meets strict indoor air quality and emission standards.
What warranties are provided with this carpet?
This carpet comes with several warranties, including a Lifetime warranty for Anti-Static, Stain, Soil, and Pet Resistance. It also offers a 10-year warranty for Abrasive Wear, Texture Retention, Fade-Resistance, and manufacturing defects. Be sure to review the warranty terms for specific details and coverage.